Accounting School: Is It Right for You?
Going to school can be intimidating, and it's a big decision, but choosing to pursue an education can launch career opportunities and help you take control of your life. If you like the satisfaction of helping people and enjoy solving problems, accounting could be a great career path for you. Read on to learn more about why accounting school might be right for you.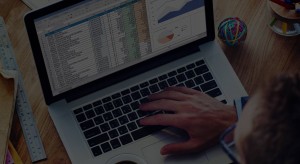 Qualities of a Good Accountant
Accountants do much more than crunch numbers, though of course that's an important part of the job description. These professionals need to be good with people, enjoy problem-solving, be technologically savvy, and be capable of organizing information well. They must also have strong attention to detail, integrity, communication skills, and time management ability. So, if you have strengths in these areas and enjoy ensuring that people or companies are financially healthy, you might have what it takes to pursue this fulfilling career.
Possible Career Paths
There is a wide variety of possible jobs in the world of accounting. More well-known job titles, such as tax accountant, are just one small part of this vast field. Other examples include: bookkeepers, payroll clerks, budget analysts, and public accountants. Bookkeepers help keep reports for an organization's general finances, whereas payroll clerks focus on one aspect of an organization in ensuring that payroll records are kept and paychecks are issued. Budget analyst is another common job title, and these professionals help prepare budgets and monitor spending. Public accountants serve businesses and individuals in preparing and reviewing financial statements and tax returns. These are just some of the great paths an accounting career can follow.
Growth Outlook
The Bureau of Labor Statistics reports that jobs in accounting will grow 10% between 2016 and 2026, which is faster than the average for most careers. Individuals and businesses will always have to pay taxes, and as tax laws change and filing taxes become increasingly complex, there will always be a need for tax accountants. Other types of accounts are always in need as well, because individuals and organizations of all kinds will continue to prepare, analyze, and manage financial records. Prospects for entry-level positions are the most positive, so entering the field now could be a great decision.

Why Enroll in Accounting School?
To follow this career path, you'll need some level of education. People with an associate degree have a lower unemployment rate and earn more, on average, than those with only a high school diploma. If this fact, combined with the many career opportunities and the job outlook, has you ready to enroll, contact EBI today to learn more about our Accounting Degree Program.